The Cabins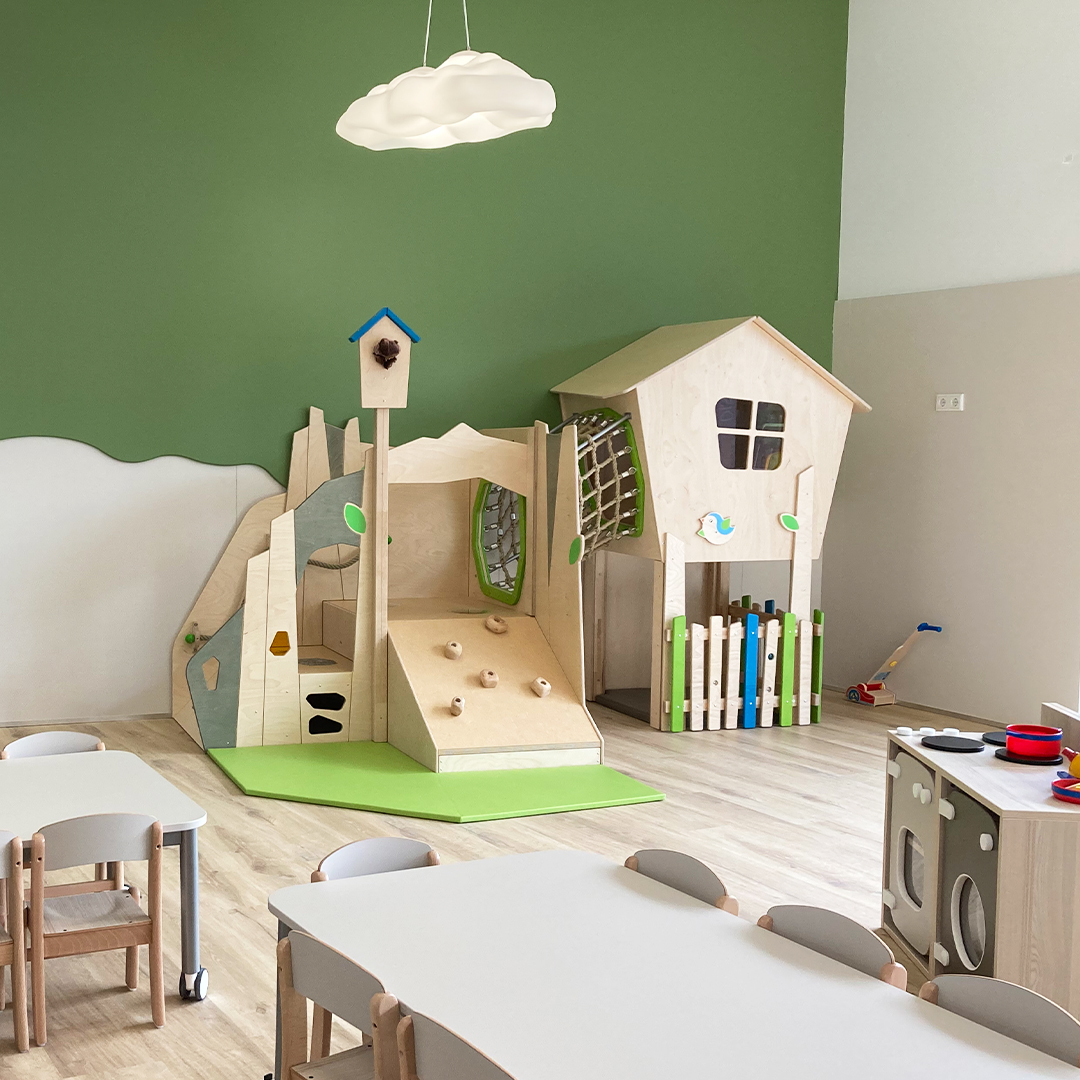 The huts are part of the childhood landscape,  children love to take refuge there. They allow you to isolate yourself and have fun by stimulating creativity, imagination and motor skills. They provide free, unstructured, multi-game play time in a secure environment.
The hut is a particularly supportive and stimulating support for all the imaginary games, essential to the psycho-emotional development of the child.
In his cabin, he can embody different characters, experience all kinds of emotions, feel strong and heroic. It is also a place where the little one can stage and evacuate tensions or anxieties out of sight.
At Nascht, all our crèches are equipped with huts structured differently according to age groups to meet these essential needs for the development of children.